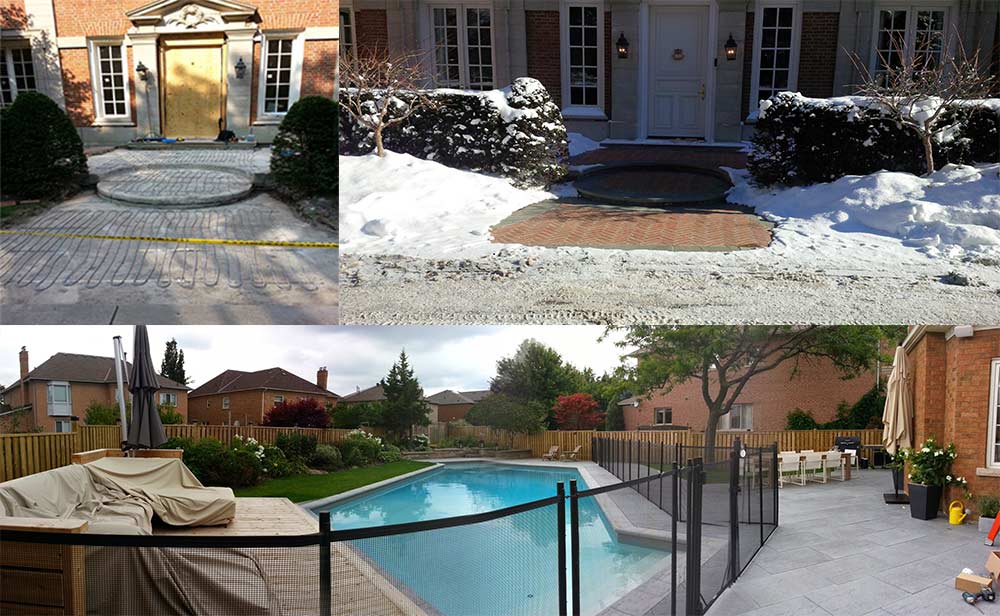 NLD Canada offers premium electrical services in Toronto and its environs. Installing floor heating systems is one of the things we do for a living. For 15 years, we have kept homes and offices heated for comfort. In chilly and extreme cold weather, our engineers are only a call away. If you need pros for the job, let our experts handle everything.
Make Yourself Comfortable
If you are installing heated floors for the first time, we promised a rewarding experience. Floor heating systems are electric heaters installed under tiles, laminate, stone, and floating wooding floors. You can install the systems both inside and outside the house.
Inside, the system keeps freezing floors warm for hours providing comfort. We install thin in-floor heating systems, which are not noticeable. A great time to install is when renovating, or changing the flooring. Some main places to add the heater is to your cold bathroom, entryway and kitchen floors.
Things to Consider When Installing Floor Heating Systems
Our experts not only install systems flawlessly, we help you select the best equipment. For this, there are various things to consider, which included:
• Easy to Install: Our electricians go for floor heating systems that are easy to install. For the tiles, we embed cable-laced mats under the tiles, while laying mortar. We believe that simplistic is the ultimate sophistication.
• Safe Systems: We install tested products that have undergone quality assurance process. Our experts ensure that they are impossible to damage. For safety, we install a thermostat that cuts offs power in case of a short.
• Cost Effective: Before knowing if a heater is cost effective you must consider the power consumption per square foot. We can recommend products that are inexpensive to run.
• Comfort: Some products don't perform as promised. They may not keep your feet warm. We ensure that the products work as pledged by the manufactures.
Now if you have a big steamy boiler eating up all the space and not keep you sufficiently warm, call us for the right stuff. In the middle of winter, you will think it one a summer day.
When working with you enjoy the entire process. First, we have a serious talk about your needs. Next, we tell you about the available options. Afterwards, our experts can visit the site and come up with alternatives. Any technical information that you may need for the project is availed, at your request. All in all, rest assured that the project will run efficiently. In the end, you get only the best floor heating systems.
Some Other Reasons to Hire Us
Quality Workmanship
Trained and experience our experts deliver top notch services. With causing minimal disruption in mind, our high-quality equipment does the job efficiently.
Experienced Staff
All our electricians are certified, with many products installed. Both friendly and self-assured expect efficiency and people who love their jobs.
Affordable
Saving our customers costs both in the short and long-term is our ultimate aim. We are locally run, with rates tailor for the community.